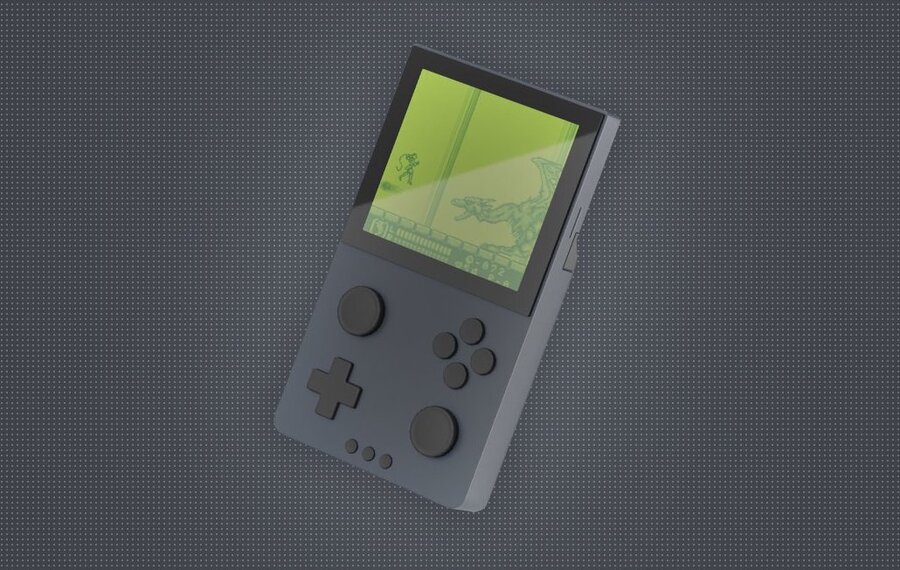 Recently the fine folks over at Retro Dodo had the rare honour of announcing a new retro handheld: the OH WOW. This new device is being developed in the US and features two joysticks prominently on its face design, as well as an aluminum shell, and four slim trigger buttons on the back reminiscent of other handhelds like the Miyoo Mini.
The OS is built on top of the free Linux-based emulator Batocera, which will hopefully make it fairly effortless to use, and the games will be loaded onto it either through a local device or Micro SD card, according to the company's Twitter account.
In the announcement article, Retro Dodo was able to reveal that it is being powered by the RK3399 CPU, which should be able to handle quite a wide range of retro consoles if the Anbernic RG552 is anything to go by. But while the main appeal of the device will arguably be its emulated titles, the console is also reportedly set to receive some exclusive games too. Apparently, there will be two versions of the handheld released in total, including a base console and a special "Pro" version that comes "with a better OLED screen, a little more RAM, and a storage increase for those of you that want to splash a little more cash."
Here are the specs for these two versions:
3.5″ IPS Display/3.5" OLED Screen
Quad-core RK3399 CPU
4GB – 8GB RAM
16GB – 32GB Storage
Bluetooth & Wifi
Estimated $149.99 – $199.99 pricing
This is definitely some exciting news, but it all rests on whether Oh Wow can pull it off for the low cost it is proposing, without cutting any corners. And it seems like Retro Dodo writer Brandon Saltamacchia has come to the same conclusion, stating "I wish them all the best, and they have our full support, but please take all of this with a pinch of salt."
You can take a closer look at the handheld below. The device is expected to release in November 2022, according to its manufacturers, but is still seeking some private funding.
[source retrododo.com]