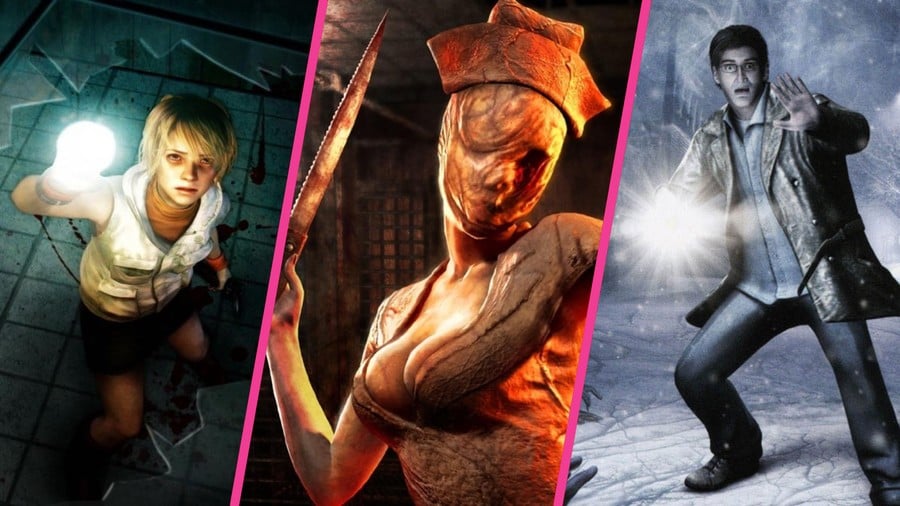 Konami's psycho horror series Silent Hill used to be the best in the genre. Well-drawn characters, emotional subtext, classical suffering – it was far more subtle and affecting an endeavour than its contemporaries, with fear effortlessly seeping into the subconscious – whereas its biggest rival relied on dogs busting through windows for cheap scares. Sheesh.
Most fans agree the first three Silent Hill titles form the gold standard of Survival Horror. But, as well as the bloodcurdling apex of Pyramid Head's entrance during Team Silent's sophomore effort, the series also plays rotted host to some decidedly average numbers, Konami seemingly having abandoned it to decay over the decades.
Get your surgical gloves on – it's time for a post-mortem…
---
Got your own Silent Hill favourite? Crossing everything we'll see a new game this year? Believe it when you see it? Let us know in the usual place.